October 2010 Archives
October 26, 2010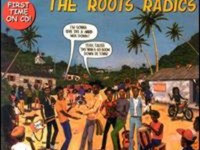 Short video of SF performance... point and shoot.
Cast: The Streets
Tags: reggae, dub, san francisco, scientist, roots radics and live music
Recent Comments
Categories
Comic Con
DTLA
LA Canvas
LSD
Las Vegas
Los Angeles
NYC
Orange County
RIP
San Diego
Uncategorized
WeWitItLA
art
artistic nudes
bars
beach
burgers
cartoon network
cats
central
chemtrails
death
fashion
fashion week
feces
fetish
film
flea market
food porn
freights
gallery
graffiti
grind
halloween
hardcore
hollywood
lifestyle
melrose
metal
models
muse
museum
music
nude
paparazzi
party
porn
protest
punk
sacramento
shows
starwars
stoner
streetsarecalling
the bay
trackside
weed
zine
zine review
About this Archive
This page is an archive of entries from October 2010 listed from newest to oldest.
February 2011 is the next archive.
Find recent content on the main index or look in the archives to find all content.